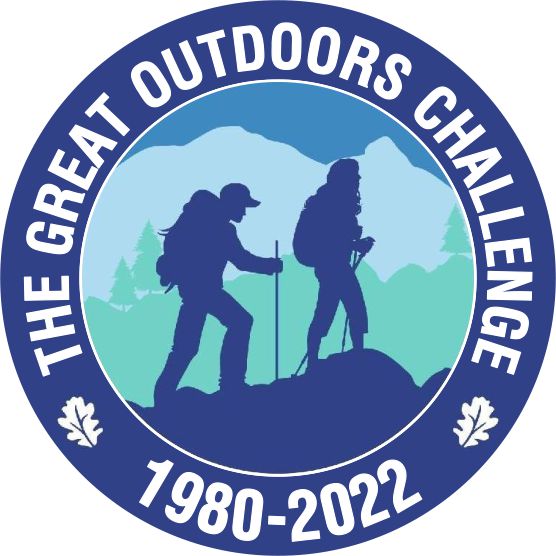 ---
Please Note: Any offers or discounts noted on this webpage are limited to customers and potential customers associated with the 2022 TGO CHALLENGE ONLY. Sample Requests and the placement of Discounted Orders using information displayed on this webpage that are not associated with the 2022 TGO Challenge will NOT be accepted.
---
Overview
When taking part in a tough multi-day event like the TGO Challenge you need a meal plan designed to give you the energy and nutrients needed to get you through, without it feeling like you're carrying half the contents of your kitchen.
With best quality dehydrated and freeze-dried ingredients, our Food on the Move and Endurance Foods branded meal pouches have been specially developed to provide lightweight, high quality, energy-packed and surprisingly delicious meals for anyone undertaking arduous activity in the outdoors. Compared with 'wet' meals, our pouches are as little as 1/3rd the weight and use less fuel to prepare, so are also a great option when pack space and weight are an issue.
This will be our eighth year offering support to challengers, with 20% discount for challengers on all purchases, free samples for anyone who hasn't tried our food before, and an enhanced delivery service. It is a testament to their taste, quality and our customer service that many challengers have used our products on two or more challenges to fuel their crossing and we'd be delighted to include you as one of our customers too.
The 2022 TGO Challenge Discount Code
As in previous years, we will be offering a 20% discount on all purchases made on the website. The discount code for the 2022 TGO Challenge is TGOC22. To apply your discount simply select all your purchases then, in the appropriate box in the Shopping Cart, enter the discount code, remembering to ensure that all the letters are in upper case, and click the 'Apply Discount' button.
Discount Expiration
In the past years we have run the discount between early November and mid-May to enable challengers to get the discount right up to their departure date. Unfortunately, this encouraged some to place orders with very little time left for us to deliver within a safe time frame before they were actually due to start their challenge. To prevent this, our TGOC 2022 discount will end on Saturday, 30th April 2022. Although we will be shipping pre-booked orders after this date, no discount will be given for TGOC-related orders placed after this date and no guarentee offered for delivery of said orders before departure dates.
Freebies
Just in case you haven't got a suitable spoon for eating out of the pouch, we always offer new customers a free Jumbo Pouch Spoon with their first order from us – just drop us an email when you are ordering and request one. In addition, up until the end of March 2022 we'll be offering potential new customers a choice of a free breakfast, main meal or dessert to try, which might be especially useful if you are new to pouched dehydrated meals. More details can be seen in the section 'Try One of Our Meals for Free' below.
Delivery to Resupply Points
To save you lugging food for the duration across Scotland, we have no problem shipping your order, or part-orders (subject to each part being over our free delivery value of £40 excl. discount, otherwise an additional charge will apply), to one or more Resupply Points along your route as long as the recipient is happy to sign for and hold your shipment until you arrive. See the section 'Pre-Booking & Policy on Re-Shipping to Resupply Points' for more details regarding this service.
Delivery to Post Offices using Poste Restante
If you are looking to be as self-supporting as possible on your crossing, but still wish to make use of resupply so that you don't have to carry all your food from the outset, you can arrange for your order, or part-order, to be delivered to one or more Post Offices along your route, using the Royal Mail's 'Poste Restante' service, as long as that service is supported at the Post Office from which you would like to collect. Again, this service is subject to each part being over our free delivery value of £40 excl. discount, otherwise an additional charge will apply. See the section below for more details regarding this service.
Important: You should be absolutely sure that the Post Office that you intend to use for resupply accepts and holds Poste Restante mail. You should also be certain to be able to retrieve your order or part-order during opening hours to avoid being left without no food.
Pre-Booking & Policy on Re-Shipping to Resupply Points
When opting to have your order, or part-order, delivered to one or more Resupply Points along your route, the details regarding the composition, destination and timing of the its delivery will go onto our 'TGOC Pre-Booked Shipment' list. Our intent is at all times to ensure that you end up with the food that you've ordered so that when you get to your Resupply Point you know your order will be waiting for you.

To this end, each shipment on the list is sent via a tracked service well in advance of your arrival, though not so early that it can be misplaced, damaged or 'permanently borrowed'. Shipments under the Poste Restante scheme are shipped to arrive no more than ten working days before expected retrieval (there is a limit of fourteen days for which Poste Restante mail will be held before being returned to sender). We then confirm delivery and, if in anyway unsure that actual delivery has been made, contact the Resupply Point by telephone. Should we not be able to confirm delivery within four days of your arrival we reship the order using an expedited service at no extra cost to yourself - just to be sure!

To benefit from this service, you can place your order(s) any time up to Saturday, 30th April 2022. Be sure to let us know the full address, date of arrival and contact number of each of your Resupply Points and, if you wish to take advantage of free delivery, make sure that each has a value of £40 or more. We'll then advise you when each has been shipped and again once each has been confirmed at the Resupply Point.
Shipping for Overseas Participants
Obviously, shipping to locations outside of the UK can be expensive, as can the cost of bringing in supplies from your own country. Accordingly, if you reside outside the UK and would like your order shipping to a UK address (which, as long as your order has a value of over 40 GBP, would be done free of charge) please let us know via email at the time of ordering and we will be happy to help.

If you would like your order to be shipped to a hotel or guest house please ensure that they will be happy to sign for and hold your order until your arrival, and make sure to inform us of your arrival date as this will be included on an advice note affixed to the outside of your parcel.
Try One of Our Meals for Free
Each month, from November 2021 until March 2022, we'll be offering a limited number of free breakfasts, mains or desserts, on a 'first come first served' basis, for potential new customers to try, which might be especially useful if you are new to pouched dehydrated meals. As each batch of free samples becomes available we'll announce it on the TGOC Forum. Please note that these samples are strictly reserved for those who have not tried the 'Food on the Move' Range previously - if you have had one or more free samples from us in the past, please be so kind as to leave these samples for those who haven't.

If you would like to obtain a free sample, please send your request (one item - breakfast, main meal, or dessert - only please) via the webform available at the bottom of the Contact Page - you can view this via the 'contact us' link at the top left of this page. Samples will be shipped free of charge within the UK. Samples sent to applicants resident outside the UK will be subject to a shipping charge - we will advise you of this on receipt of your request.


---



And Finally...

We sincerely hope that we can be of assistance in helping you find a suitable meal plan for your 2022 TGO Challenge. Below are just a few bullet points summarising what we think Food on the Move and Endurance Foods dehydrated pouched meals could offer you - please don't hesitate to get in touch if there is anything else regarding the range, or our service, that we can help you with.

Key Features

Made in Britain by professionals with a passion for the outdoors

With two pouch sizes, Standard and Expedition, to fit your needs and appetite, ours is probably the largest independant range of outdoor meal options available in the UK

Vacuum packed for low volume & long life - won't burst in your pack

Far lighter than equivalent or alternative 'boil-in-bag' solution, so ideal for the TGO Challenge

Everything you need is in the pouch - just add boiling water

Saves energy too compared with a 'boil-in-bag' solution - just boil the water you need then turn your burner off

All our main meals provide plenty of calories as well as important vitamins and minerals to help you recover after from the day's walk
---